Unnat Bharat Abhiyan (UBA) is a flagship programme of the Ministry of Human Resource Development, with the intention to enrich Rural India. The knowledge base and resource of the Premier Institutions of the country are to be leveraged to bring in transformational change in the rural development process. It also aims to create a vibrant relationship between the society and the higher educational institutes, with the latter providing the knowledge and technology support to improve the livelihoods in rural areas and to upgrade the capabilities of both the public and private organizations in the society.
            Under Unnat Bharat Abhiyan 2.0, the institutions are selected in a Challenge Mode and the scheme has been extended to 750 reputed Higher Educational Institutes (both public and private) of the country. Matrusri Engineering College is one such Educational institution situated at Hyderabad, which has been selected from Telangana State.
            The college through their faculty and students carry out studies of living conditions in the adopted villages such as (i) Rangapur, (ii) Mondi Gourelly, (iii) Dadpally, (iv) Gadda Mallaiah Guda and (v) Seededu in Ranga Reddy district, Telangana State.
            Local problems and needs of the people are assessed. The possibilities of leveraging the technological interventions and the need to improve the processes in the implementation of various government schemes are worked out. Workable action plans for the selected villages are prepared. Our faculty and students coordinate with the Panchayat Heads, district administration and other stake holders like organizations, companies etc. to become a part of the process of development planning and implementation.
            Faculty and students of our college are more enthusiastic and will be encouraged to be re-oriented and connected to the rural realities so that their learning and research work also becomes more relevant to the society.
Matrusri Engineering College Received District Green Champion Award
Activities Conducted under Unnat Bharat Abhiyan: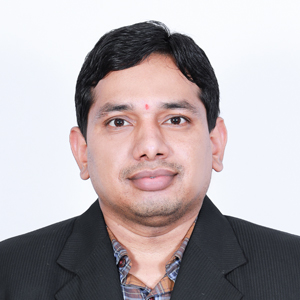 Mr. T. Vishnu
Co-Ordinator, UBA,
Email: thumma.vishnu@gmail.com
Phone: 9676172776
Cluster of villages: Rangapur, Mondi Gourelly, Dadpally, Gadda Mallaiah Guda, Seededu
Member of Unnat Bharat Abhiyan Committee
Mr. T. Raja Ramanna, Assistant Professor, CIVIL

Mrs. K. Bhagyalaxmi

, Assistant Professor, CSE

Mr. M V Subramanyam, Assistant Professor, EEE

Mrs. K .Vijetha, Assistant Professor, ECE

Mr. T Soma Sekhar, Assistant Professor, MECH