REMOTE LEARNING THROUGH IIT BOMBAY
SPOKEN TUTORIALS
By MATRUSRI ENGINEERING COLLEGE, SAIDABAD, HYDERABAD
Matrusri Engineering College is associated with Knowledge partner Spoken–Tutorial, IIT Bombay. This program is a part of the National Mission on Education through ICT, MHRD Govt of India. The aim of this program is to spread IT literacy all over India.
About Training/Workshops using the Spoken Tutorial E-Tutor:-
The Spoken Tutorial Project is about teaching and learning a particular FOSS (Free and Open Source Software) like Linux, Scilab, LaTeX, PHP & MySQL, Java, C/C++, LibreOffice etc. via an easy Video tool – Spoken Tutorials Google award winning MOOC. The salient features of the training are
The method is Active learning on Computer systems and is very suited for Remote/Distance Education.

Students can master the software courses on their own, in their own campus and at their own time.

Once one gets started any student or faculty can master the Software Course and also get Certificates from IIT Bombay.

Support from IIT Bombay is available 24×7 through phone, message & e-mail.

It is recommended that learners take the Online Assessment Test within 4 to 6 weeks after the 1st training session.

Institute level Subscription payment is made by the college Annually and hence the students can register in any of the courses free of cost and get certified.
Letter of Certificate from IIT Bombay – ST to Matrusri Engineering College
Appreciation Letter for Faculty Members from IIT Bombay
Details of Courses completed through Spoken Tutorial -IIT Bombay
S. No.
Department
Batch
Course Name
No of students certified

1.

CSE

2017

PHP & My SQL

72

134

2018

Python 3.4.3

62

2

ECE

2018

Linux

80

157

2017

Scilab

77

3

EEE

2018

C

22

54

2017

Scilab

32

4

Mechanical

2018

C

22

74

2018

Cpp

24

2017

Qcad

28

5

Civil

2018

C

33

154

2018

CPP

47

2017

Qcad

39

2016

Libre office Suite Impress

35

                                                                                      TOTAL
573
At present nearly 953 students from II, III, & IV years of Civil, Mechanical, ECE CSE and EEE departments are pursuing different courses offered by Spoken Tutorial.
SPOC Details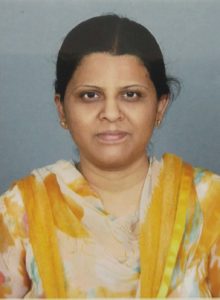 Mrs. K. SMITHA
Assistant Professor
Department of Civil Engineering
ksmitha@matrusri.edu.in