Dear Students,
SCRS Student chapter is organizing a "Summer Internship on Machine Learning Using Python Programming"  from July 1- July 31, 2023 Time 6:30 PM -7.30 PM. A brochure regarding this is attached to this mail. Kindly see that this information scrolls on our college website.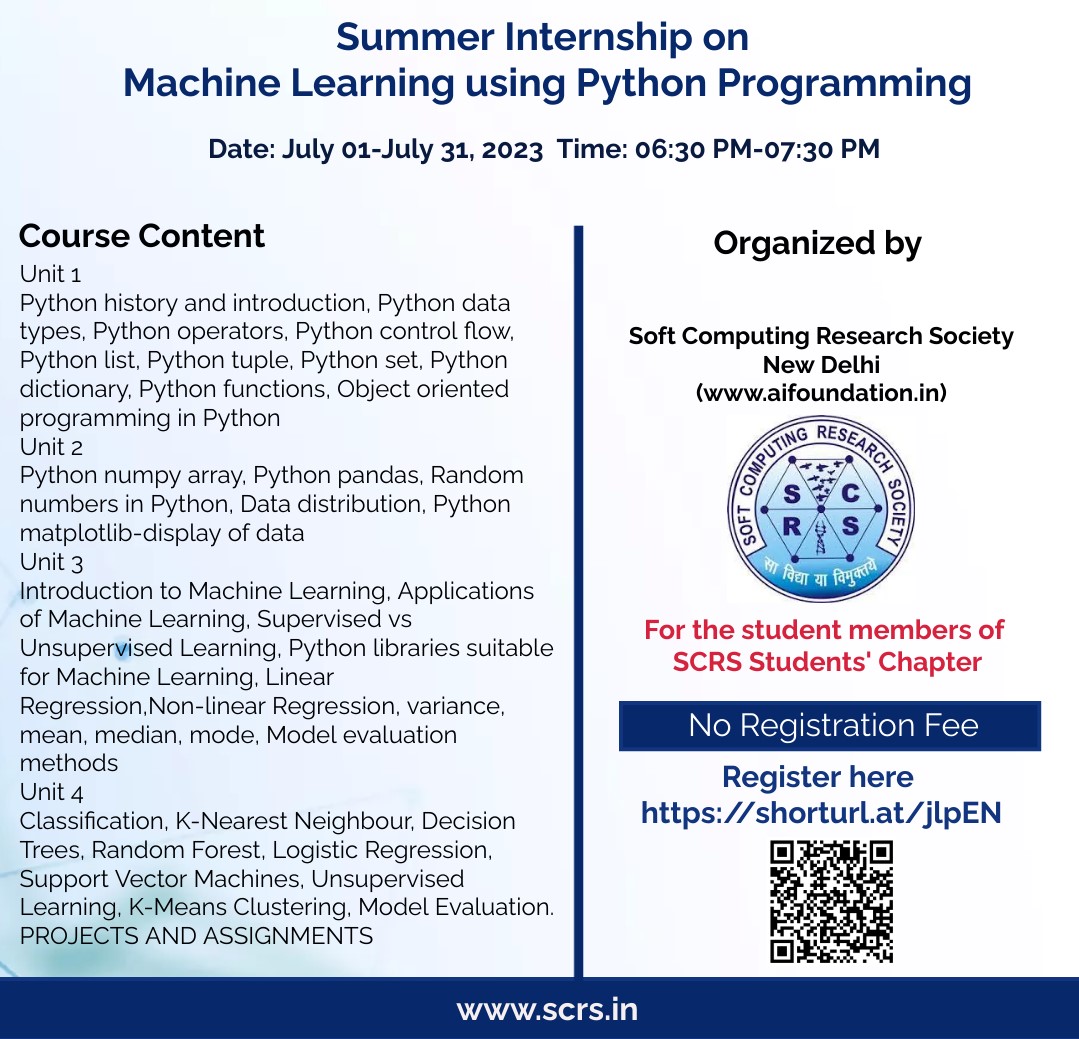 Thanking you,
Dr. J. Srinivas,
Associate Professor -IT Department,
SPOC- MECS of SCRS Student Chapter.
MECS.
Total Views: 274 ,