IIRS-ISRO Outreach Programme
IIRS Outreach Programme focusses on strengthening the Academia and user Segments in Space Technology & its Applications using Online Learning Platforms. Under this programme the two mode of content delivery system is developed using online learning platform (i.e) Live & Interactive mode (known as EDUSAT) and e-Learning mode.
Matrusri Engineering College, Saidabad, Hyderabad has associated with Indian Institute of Remote Sensing, Indian Space Research Organization (ISRO), Department of Space, GOI who is offering FREE ONLINE courses on Satellite related Technologies for developing trained professionals in the field of Remote Sensing, Geo-informatics and Global Navigation Satellite System (GNSS) technology and its applications in natural resources monitoring, environmental and disaster management.
Courses offered:
70th IIRS Outreach Programme on " Remote Sensing of Land Degradation" (December 01- 07, 2020, 1 week)
71th IIRS Outreach Programme on "Advances in SAR-Polarimetry &Interferometry" (December 14-18, 2020, 1 week)
The following are the advantages of this program:
1. Free Virtual mode sessions
2. Experts from IIRS (Indian Institute of Remote Sensing) will deliver the sessions.
3. After the completion, of course, they will provide E-Certificate based on 70 % attendance and an online exam by IIRS.
For more details & registration please visit website:
https://www.iirs.gov.in/EDUSAT-News
Registration link
https://elearning.iirs.gov.in/edusatregistration/student
Last date of registration – May closes early if it reaches to target number of registrations
Note: Choose institution name as MATRUSRI ENGINEERING COLLEGE
Eligibility: Students, Faculty, Researches, All professionals.
Requesting all the college faculties, students, and professionals to make use of this wonderful opportunity and improve skills.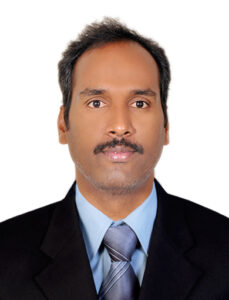 SPOC Details
Dr. L. Raghavendar Raju
Coordinator, Nodal Centre – IIRS ISRO
Matrusri Engineering College, Saidabad
Hyderabad-500059
Telangana.
Cell: 9963693686